Boston Whaler Work Description
Boston Whaler is the world leader in quality saltwater fishing boats and relies on Dino for all branding, content, advertising and digital needs. For more than 50 years, Boston Whaler has been building superior quality unsinkable runabouts, cruisers and center console boats.
The brand's rich heritage provides fertile ground for storytelling, but that story was underrepresented in the marketplace until Dino helped increase awareness with a dynamic mix of content strategies. A print and digital magazine, a content-loaded loaded website with strong video and still assets, consistent email marketing, and a growing and popular owner event series have created a coherent and compelling storyline to move all of the company's branding and engagement metrics in the right direction.
Boston Whaler's expanding reputation for quality and innovation has allowed the company to expand into ever larger boats both inside and outside the fishing market to meet aggressive year-over-year revenue goals.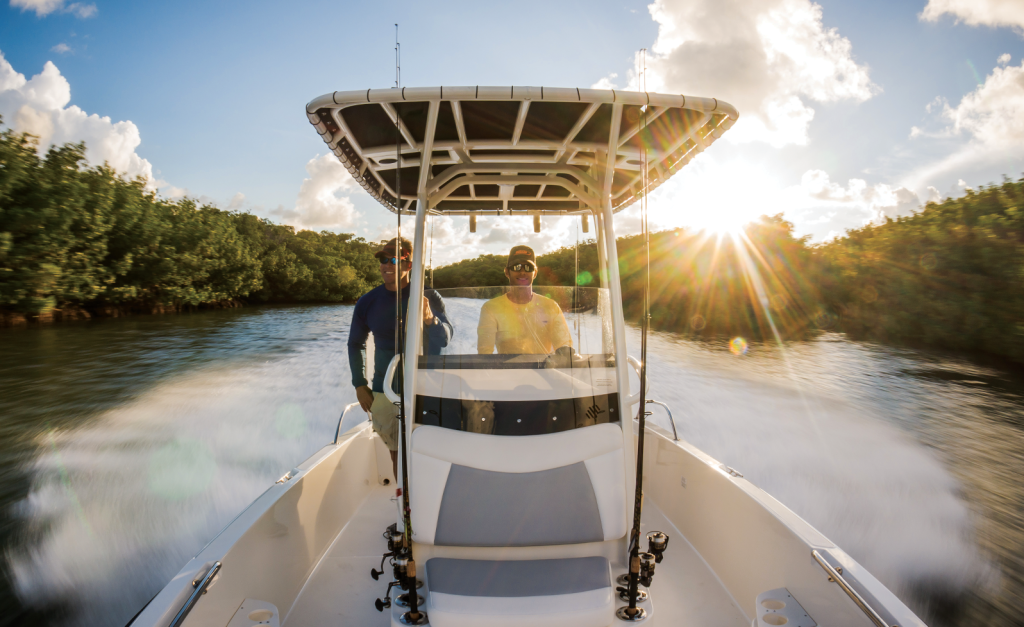 Boston Whaler Sample Work