Grand Banks Work Description
Grand Banks has built classic bespoke yachts for many decades, setting the standard for discerning yachtsmen the world over. In 2015, the brand underwent a revitalization process to bring their beloved yachts into the future and meet the demands of modern yachtsmen. In the process, they acquired Palm Beach Motor Yachts, forming one strong, unified brand.
Grand Banks hired Dino Publishing to define "the new Grand Banks" and to tell that story to existing and new customers alike. This involved thoughtful communication with current dealers and customers, and creative marketing directed toward those unfamiliar with the brand. Taking care to weave in the familiar and cherished aspects of the brand, we've elevated the messaging and design to reflect this exciting new direction. This has involved maintaining the spirit of the nautical ideal inherent in Grand Banks yachts while emphasizing gains in engineering, craftsmanship and performance. Just as the old meets the new in Grand Banks craftsmanship, so has traditional print marketing met forward-thinking web, email and event marketing.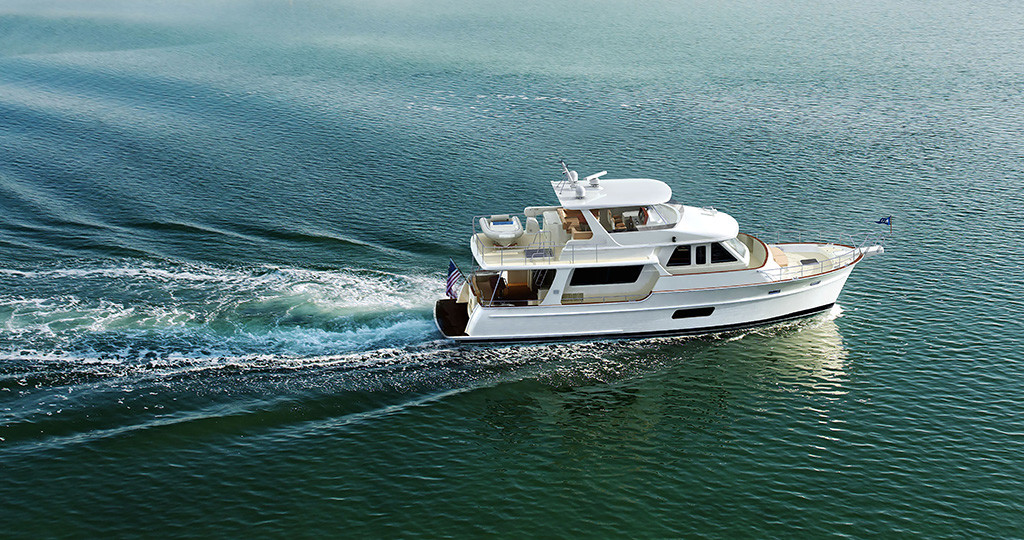 Grand Banks Sample Work