Challenge
Dino was tasked with a brand identity upgrade and that meant the website needed to be updated. PJ Trailers old website was dated and lacked the technology that the leaders in trailer manufacturing deserved. The challenge was to upgrade the PJ Trailers website and bring it further into the 21st century by implementing the most advanced techniques in web design today.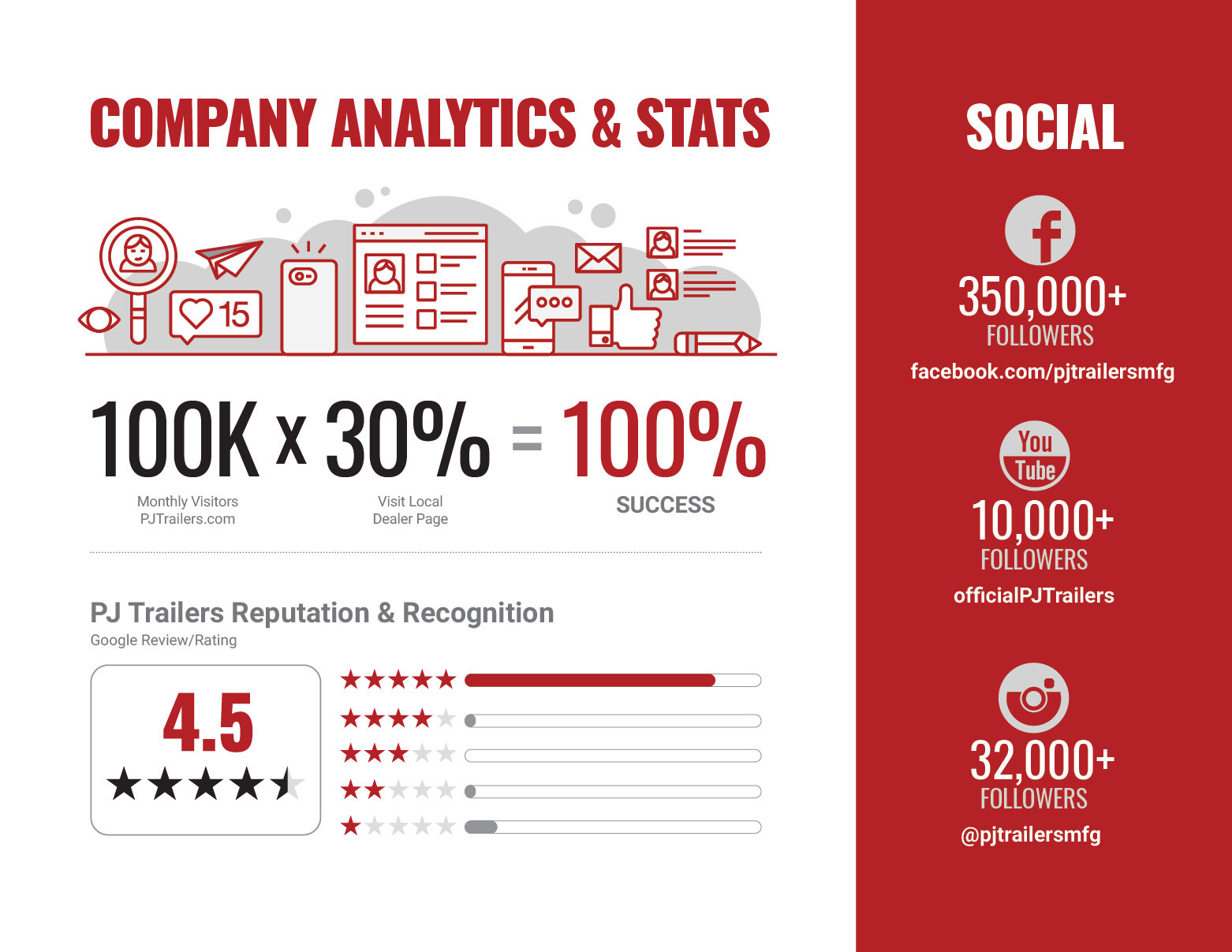 Solution
Dino helped strategize and develop a cross-platform product inventory management system (PIM) that would integrate their product spec information across multiple mediums with only one data entry point. The new site implemented other industry leading technologies such as drag and drop page builders, 360° product rotation, geographically mapped product pricing, video, static brochures & spec sheets for dealers, and intuitive approaches to unlimited options and upgrades.
Outcome
The PJ model for this approach set the trailering industry standard and will ultimately be an example for what is to come for many other trailer companies. Dino spent a great deal of time investing energy in good UX that helped lead the company to a sales boon.